Howdy Kids!!
Today we have an overly long email about email link scams.
Have you ever received an email from UPS about a package that could not be delivered? Have you received an invoice via Docusign?
First things first, UNLESS YOU HAVE A UPS ACCOUNT AND ENTERED THE TRACKING NUMBERS IN MANUALLY, UPS WILL NOT EMAIL YOU ABOUT YOUR PACKAGES!!
Second, IT IS HIGHLY UNLIKELY SOMEONE WILL INVOICE YOU THROUGH DOCUSIGN!!
So, now that the yelling in all caps is out of the way, let's see how we can avoid these scams.
I'm sure everyone has seen one of these emails: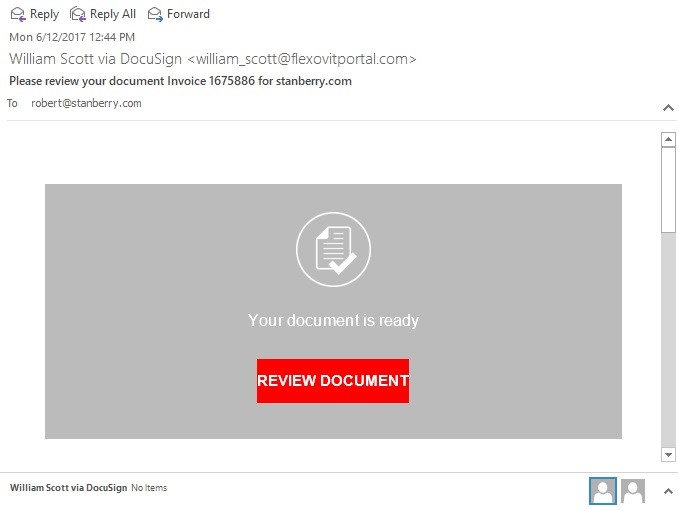 If you are not paying attention, this looks like a legit email. NOTICE I SAID IF YOU ARE NOT PAYING ATTENTION! If you are paying attention, you should read the word INVOICE, also notice it is not from a Docusign email account, and immediately delete it.
This is another one you may have seen: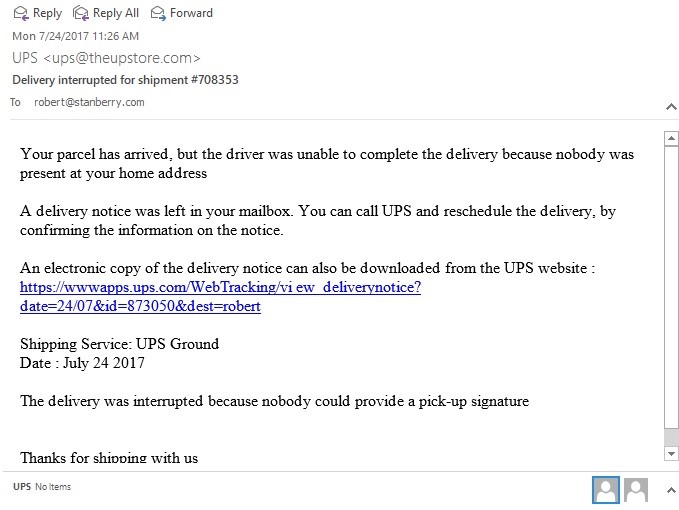 This is much harder to instantly see as a scam, unless you read the all caps earlier about UPS never emailing you!
This is actually from a hacked upsstore.com account. The prevention is actually exactly the same in both cases.
In comes your handy mouse pointer!
BEFORE CLICKING ON ANY LINK IN ANY EMAIL, ALWAYS HOVER!!
What does that mean? Simply move the pointer over the link and DO NOT CLICK!!
You will see the result of this below: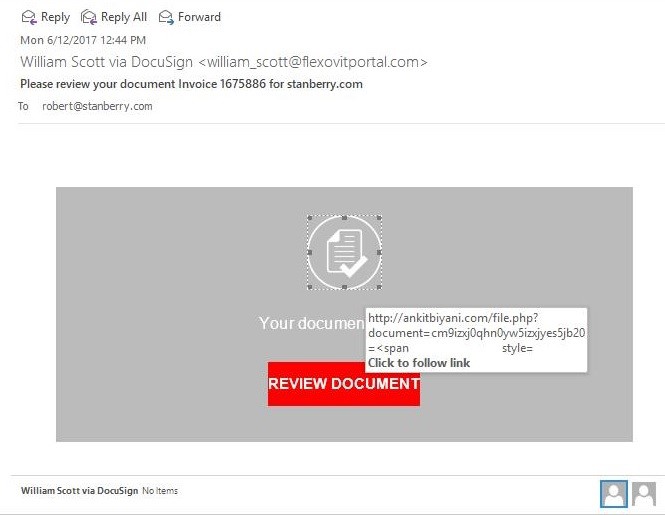 UPS example:
NOTICE THAT NEITHER OF THE LINKS GO WHERE THEY SAY THEY ARE FROM!!
We get these every day. Be safe! Hover over links before clicking on them!!
If you are ever in any doubt about the legitimacy of an email, feel free to forward them to me.
Thanks for playing,
Robert